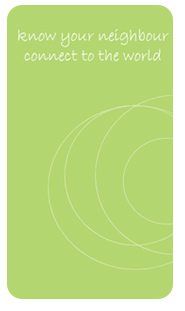 ---
---
Business Migration – Could it Play a Role in Rural Towns?
What's the problem?
Many small rural towns, and even some regional centres, lack the services of some essential small and medium sized businesses. A rising trend is the loss of the services that currently exist due to retiring proprietors facing a dearth of buyers for their businesses. Rural SME's are not necessarily seen as prime investment targets for urban Australians. Aside from the standard butcher, baker and candlestick maker, a quick audit would reveal some surprising gaps that are about to open up in every rural town as aging SME owners retire without selling their Bed and Breakfasts, antique shops, beekeeping businesses, plant nurseries, bookstores, clothing boutiques to note a few examples well known to writer Christine Doan.
A related problem is stemming the decline of job opportunities in these areas. Economic vibrancy and the availability of services are fundamental to ensuring that rural towns do not become ghettos of dependency on the taxpayer funded safety net.
At the same time, there are many skilled people with investment funds available to them, who would like to emigrate to Australia. They may need help to find non metropolitan opportunities.
What's the solution?
Bring together the existing notion of a business migration visa, with the specific needs of each town for SME investment. Be pro-active in preventing another looming rural/regional economic stumbling block from emerging…
For further details please refer to the following articles;
---